Commercial
High-Quality Commercial Pool Services for Your Businesses Pool in Dallas
Keep Your Businesses' Pool Pristine
As a business owner, you've got a lot on your plate. You have to think about your employees, your guests, your payroll, your property's security, and more. The last thing you have time to worry about is your commercial pool. That's why Swim Solutions Pools in Dallas is here to help! We offer comprehensive commercial services for all of your needs. Whether you're looking for pool maintenance, repairs, renovations, specialty service, or another pool-related service, our experienced team has got you covered! Reach out to us in Dallas today to learn more about what we can do for your commercial pool or to schedule services with us today!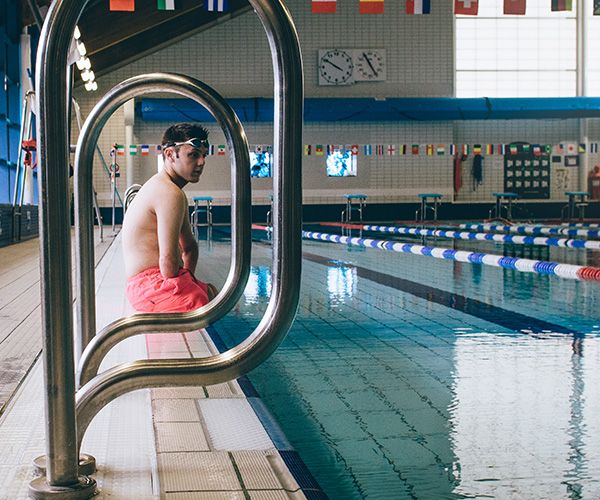 Swim Solutions Pools offers FULL weekly pool service which includes:
Skimming the surface

Cleaning skimmer and pump baskets

Cleaning the sweep bag

Vacuuming the floor

Brushing the walls and stairs

Checking/Adjusting chemicals

Backwashing filters as needed

Verifying that equipment is in good working condition
For commercial pools, we offer service one or multiple times per week, dependent on how much use a pool is getting. You can tell us how often you need it, OR you can explain to us your situation and how much use your pool is getting and we can provide you with recommendations for maintenance! You won't find anyone better to keep your pool clean for your swimmers!
Take Care of Your Business, and We'll Take Care of Your Pool
A commercial pool is a luxurious amenity for your guests. Whether you own an apartment complex, hotel, or similar type of facility, having a commercial pool on-site can really make your property more attractive to potential customers. However, with a commercial pool also comes lots of hard work and possible liabilities.
A dirty, unkept pool can potentially be hazardous for users, leaving business owners responsible for any damages in case of an accident. When you work with Swim Solutions Pools, we'll guarantee your pool is in tip-top shape, freeing you of these worries. Whether you need simple weekly cleanings and chemical checks or more advanced services like repairs or renovations, our experts in Dallas can handle it all! We'll help ensure everything with your pool is in line so you can focus on the more important aspects of running your business.
Why Do I Need These Services?
When it comes to pool maintenance, looks aren't the only thing that matter. While a nasty green pool is certainly undesirable, there are other issues that may arise if you don't properly care for your pool, some of which can be harmful and hazardous. In Dallas, there are specific pool regulations that commercial pools must adhere to in order to avoid repercussions.
With Swim Solutions Pools, you can be sure your pool is compliant with all state and local regulations. We have the City of Dallas Manager of Pool Operations as part of our team. We are licensed to work on and repair pool equipment by the Texas Department of Licensing and Regulation and our TICL number is 866. Commercial pools need constant maintenance to avoid bacteria growth and to keep the swimming environment safe for those using it. Your swimmers will also be ecstatic about swimming in a clean and beautiful pool.
Customized Ongoing Service
Swim Solutions Pools understands the importance of maintaining a clean and reliable pool for your residents and guests to enjoy. We will create a specialized recurring maintenance program that will help assure an attractive pool environment. Our general services include, but are not limited to:
Services Offered:
Vaccuming
Brushing
Skimming
Emptying Baskets
Waterline Tiles
Equipment Check
Water Fill-up
Water Quality Test
Backwashing as needed
Chemical Adjustments
Keeping written record of chemical
Levels and chemicals added